The festival spans pretty much the entire length of Mulberry Street, the heart of Little Italy, which was jam-packed with booths offering every kind of Italian and quasi-Italian food imaginable.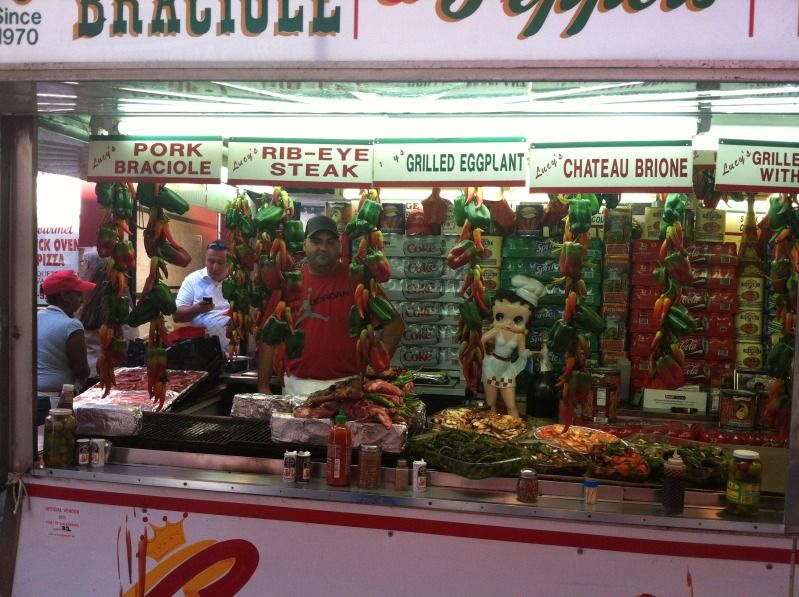 These included copious amounts of cannolis, which are pretty much a pure sugar bomb. Sugary cream in a crispy pastry tube, usually dipped in chocolate - oh, hell, yes, there's zero nutritional value here, baby, but it tastes so damn good.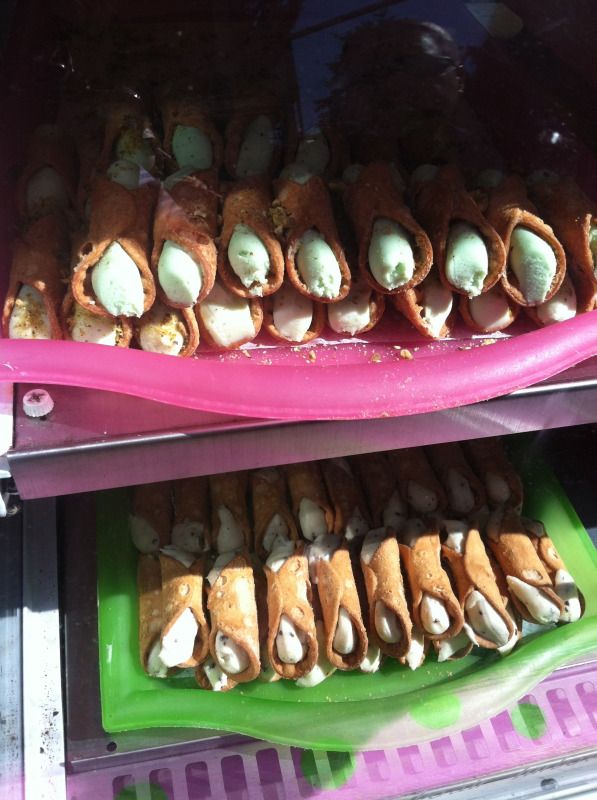 Speaking of zero nutritional value, remember the fic I wrote last week where Aoi and Reita were cringing when they found out of the existence of American state fair atrocities like fried Oreos and fried butter? Yeah, they'd go into conniptions if they saw this: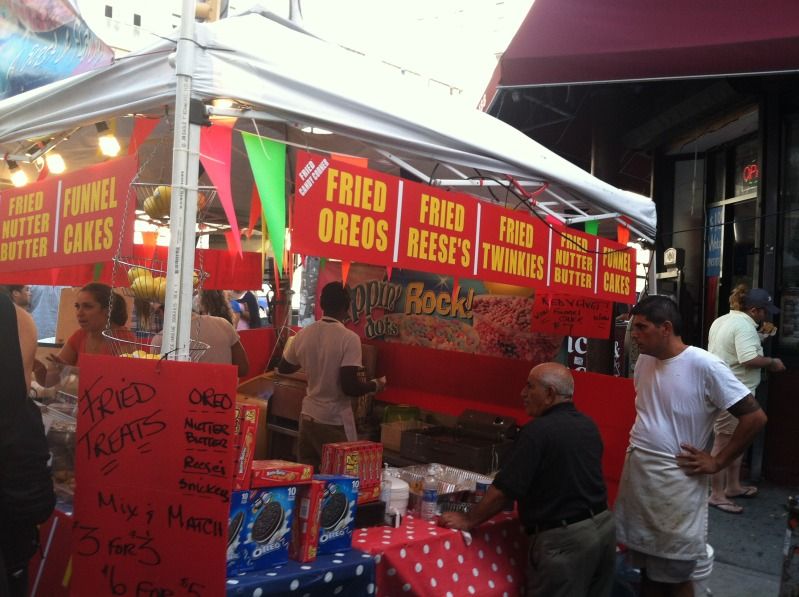 There was also fried pickles at another booth, by the way. I don't know what's more cringeworthy - that, or this.
Prior to going to the actual festival, my friend and I made a side trip to Chinatown, which is adjacent to Little Italy. Chinatown is something of an old stomping ground of mine - I used to go there all the time waaaay back in the day to buy VHS fansubs and bootlegged anime goodies (accompanied by a former male friend of mine, but the less said about that relationship, the better. Let's just say that "bastard" is far too mild a word.)
So I hadn't been there in a looong time. Some of it hadn't changed - most of the restaurants I still remembered were still there, but most of the anime shops were gone - unsurprising, in these days of downloadable fansubs and domestically available goods for popular series.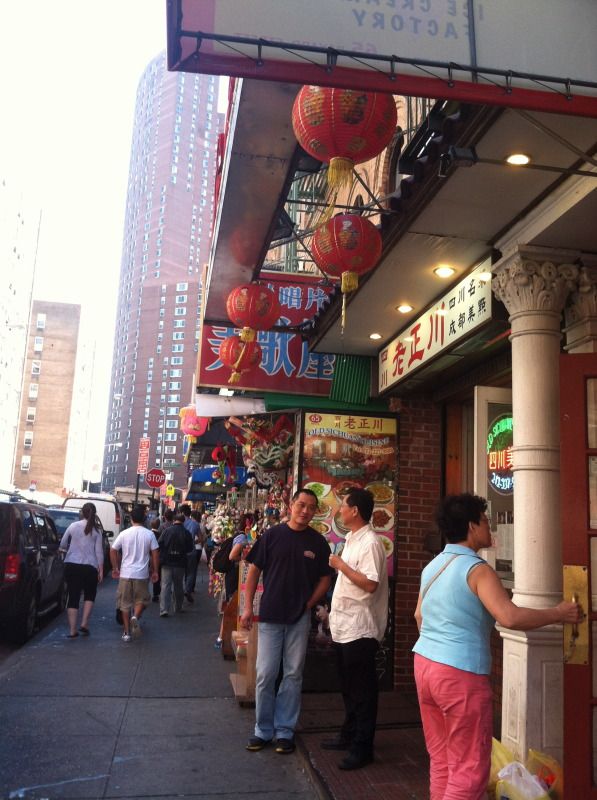 Our main mission in Chinatown today was to seek out and find Tasty Dumplings, which numerous food review sites said had the best dumplings in Chinatown. We found them, and they lived up to their billing - meaty and flavorful, just enough dough to hold them together.
After having the dumplings, we headed to Elizabeth Street Center, one of my biggest old anime shopping sites. Unsurprisingly, the fansub dealer that was my main supplier is long gone, just an empty store in its place - though there's still one dealer (closed when I went) that offers what looks like Hong Kong knockoff DVDs of series like Vampire Knight.
And there were still a lot of stores selling plushies of all sizes and shapes, including tons of Sanrio and Pokemon knockoffs - and also this unusual thing, which I just had to get a picture of: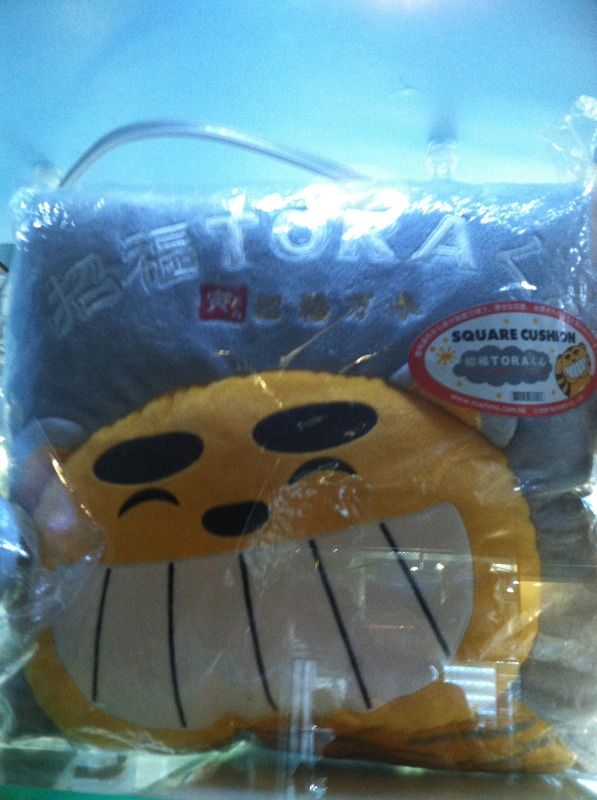 Somebody HAS to send one of these things to Tora one of these days. XD (What a coincidence, I wrote a Kai X Tora fic this weekend . . .)
And finally, Alice Nine fans will know why I took this picture. XD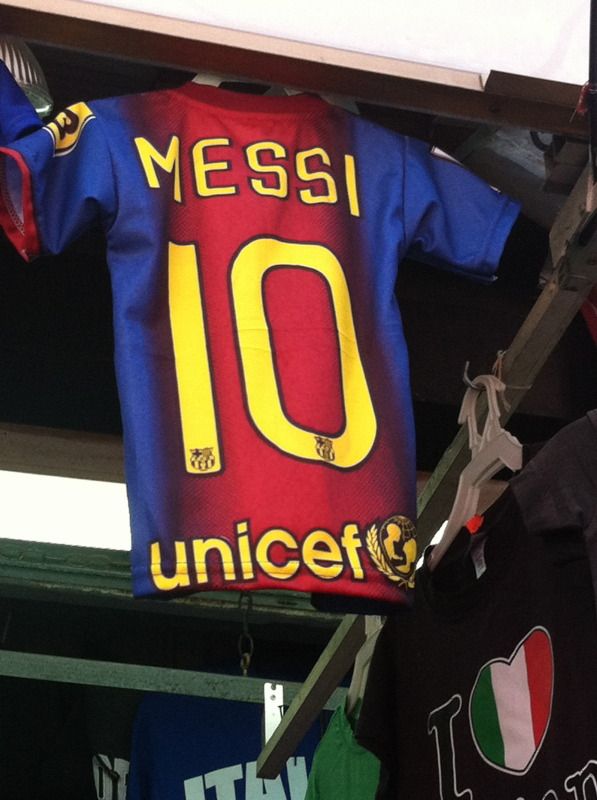 So today, I went to the San Gennaro Festival, which is an annual street fair held in New York's Little Italy, celebrating the sacred feast day of the Patron Saint of Naples with huge amounts of food and booze. (Yes, just about all of America's cultural festivals are borrowed from other cultures who settled here.)