Here is my
Bingo!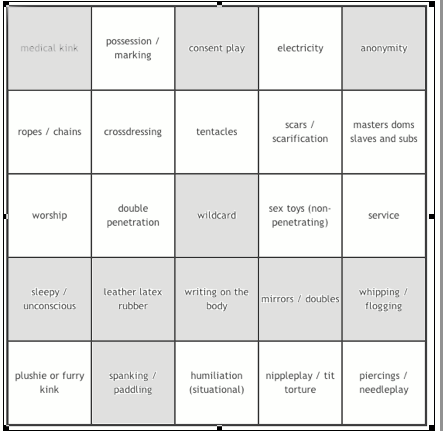 (The last story in the line, Chocolate Covered Mess, was completed this morning. Ruki!Muse kind of hijacked the fic. He wasn't even supposed to be in the original version of the story - it was conceived as an UruKai.)
Also, I GOT DIVISION!!!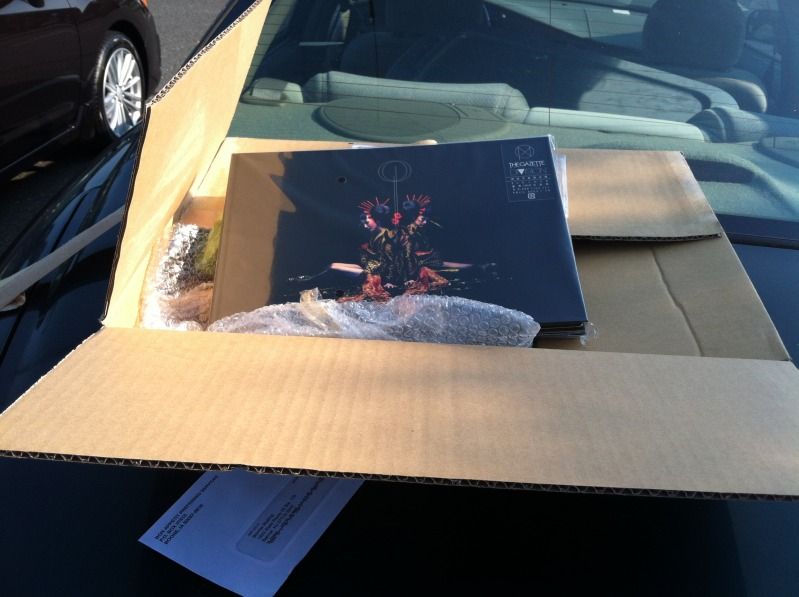 It's being loaded into my iTunes/phone/iPod as we speak!
And I GOT THE KAI ROCK AND READ! I wasn't expecting both of them to be delivered the same day! The shoot is . . . well, it's damn hot, but it's also so RUKI that it almost looks like Kai is cosplaying him at a couple of points. XD (Ruki is hijacking everything when it comes to Kai!) But, my GOD, the kinky gloves Kai has for this shoot! WOW. They may have even the notorious Invisible Wall gloves beat for being PURE SEX.
Here's a pic I took of the postcard that comes with it (please excuse the crappy phone quality). HOO BABY YEAH! I made this boy the main focus of my Kink Bingo for a reason. XD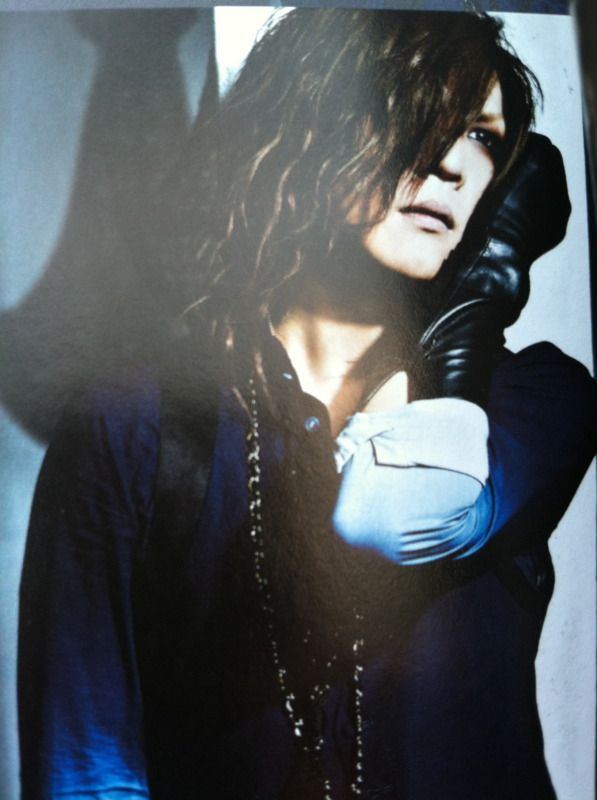 So I'm now off to request a second Kink Bingo card! Seriously, I never thought I was going to get a bingo at all when I got the first card - Kink Bingo has REALLY helped me stretch myself as a writer and tackle things I didn't think I could. Oh, and you can bet on a fic featuring Kai's ultra-kinky gloves.
I GOT MY BINGO! AND MORE!